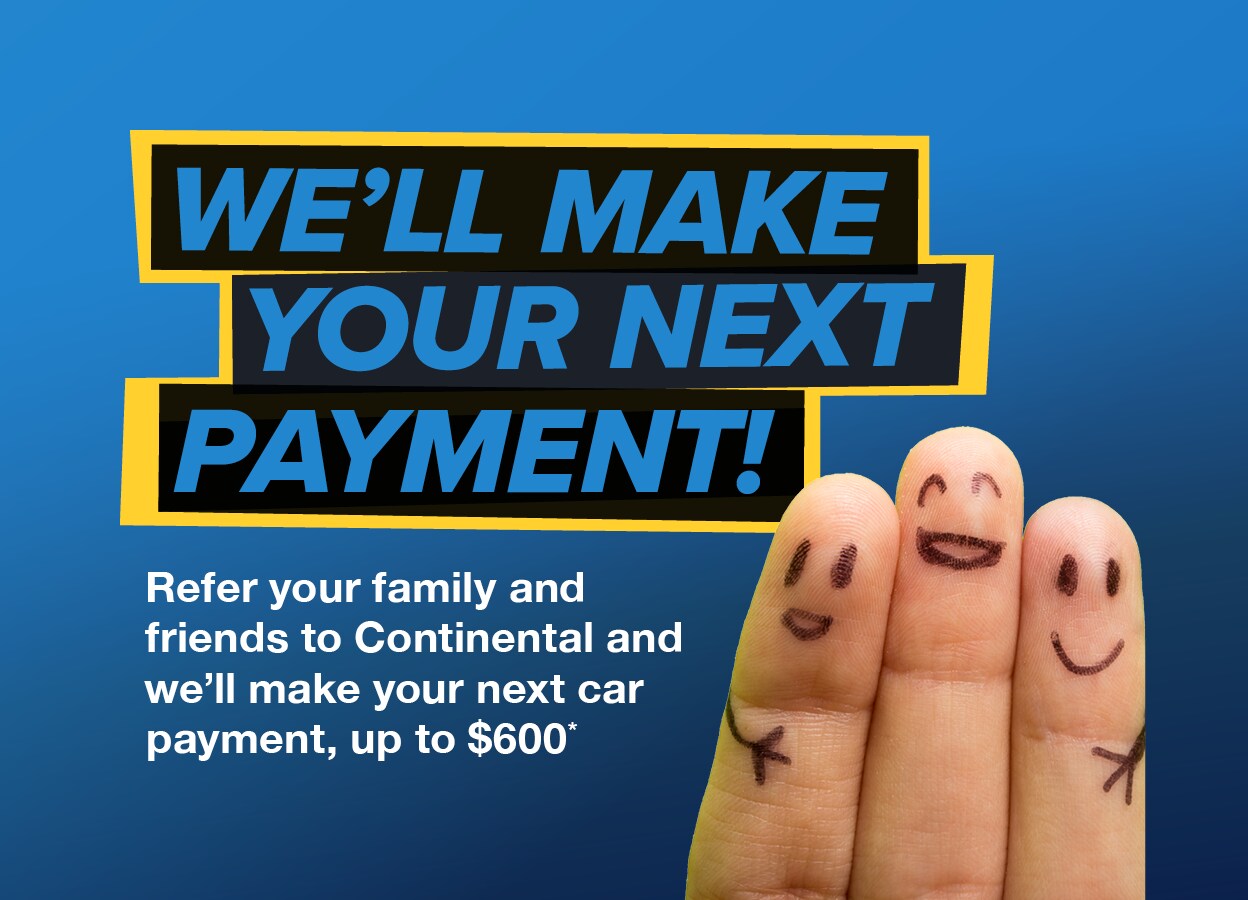 CONTINENTAL REFERRAL PROGRAM
Refer your friends or family to Continental Volvo If they buy, we'll pay you up to $600!
How does our referral program work?
Purchase any vehicle from one of Continental Auto Group's family of dealerships, receive a referral voucher from your salesperson, and when you refer a friend with your voucher who also purchases a vehicle from that dealership, we will make a payment on your vehicle, based on the amount of your current car payment.
The best part? You can refer as many people as you'd like! Refer 12 people, get 12 payments!
Program Details
Referral cannot live in the same household.
Only one payment per referral.
Deal must be approved and funded by the bank or paid for before referral will be paid.
Valid only at Continental Auto Group's dealership you purchased from.
The payment will equal the amount of your car payment purchased from your Continental Auto Group dealership. Minimum: $250 / Maximum: $600.
Voucher must be presented at the time of the referral's purchase to be valid. Continental Auto Group will NOT honor a voucher that is presented after the deal is complete.
Referral payments cannot be made in conjunction with a VPP Purchase (Vehicle Purchase Program).
For more information or a referral voucher:
please contact your salesperson by calling (907) 261-0655.

Referral Form
* Indicates a required field